Festival support cast in bronze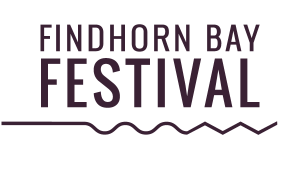 AJ Engineering is involved in another community event which will showcase artists of national and international renown.
The company has become a Bronze Sponsor of the 3rd Findhorn Bay Festival which will take place from Wednesday 26 September to Monday 1 October 2018.
The Festival brings something for all with a vibrant mix of theatre and performance, exhibitions and live music, fine-art and photography, talks and tours.  Experience good local food, community participation and free activities, including Scotland's only Culture Day extravaganza in Forres.
AJ Engineering has particular involvement in a new and unique theatre piece based on the Scottish literary work The Buke of the Howlat which will premier during the Festival.  A shrewd and curious tale written in Older Scots in the 1440s at Darnaway Castle in Moray will be performed in a stunning outdoor setting.  The story is brought to life through an intergenerational choir, dancers and circus performers, actors and visual installations.
Being involved in community events which put Forres on the map is an important part of the company's culture. MD Alan James also heads up Forres Events Limited which organises Piping At Forres and this year he will also perform the role of Chieftain!