Silver star accreditation will bring more work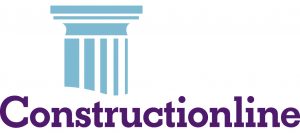 AJ Engineering has secured accreditation with one of the UK's largest providers of procurement and supply chain management services.
The company has become a silver member with Constructionline which describes itself as being the "most connected and progressive supplier" in its field.
AJ Engineering decided to apply for the accreditation as it believes being involved with Constructionline will open potential new business streams.
Lee Binks, business development representative who joined AJ Engineering in February explained: "To receive silver accreditation is a real boost for AJ Engineering. Securing work can be quite a lengthy and time-consuming process as contractors need to perform audits and carry out site visits amongst other checks before they will work with you. However, being accredited with Constructionline eliminates the need for this as contractors will now recognise that our silver status means we have already met the government and industry standards."