Workshop investment in new equipment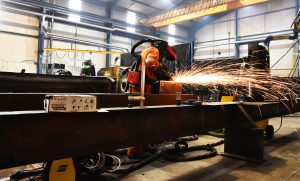 The workshop at AJE HQ has had new extraction equipment installed.
In accordance with the latest Health & Safety Executive bulletin STSU1-2019, the company has made significant investment for the workforce by installing new extraction systems in the fabrication workshop.
The company has bought new portable extraction units which can move around the workshop with the staff. The new equipment ensures the safety and well-being of the workforce.