Busy times for CNC team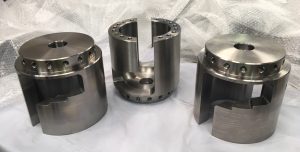 CNC has seen a surge in orders over the last few weeks with new clients from all sectors and from across the UK.
On project currently ongoing is worth around £100K, the biggest single order ever for the CNC workshop.
The work is for an existing company and involves the manufacturing of 10 lot bodies which will be used on an ROV (remotely operated vehicle). There are also other components, all requiring different types of machining currently being manufactured for the same firm.
All of these items – fabricated in titanium will be exposed to extreme pressure in a subsea environment.