More transatlantic projects for AJE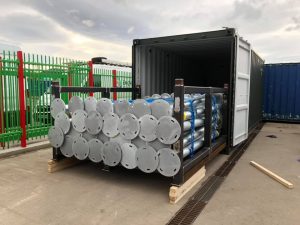 AJ Engineering has continued its work for a client who has secured work on various projects located over 8000 miles away.
In 2017, we told how AJ Engineering had been contracted to create a steel platform which was installed on Bird Island, South Georgia in Antarctica.
That work was carried out on behalf of BAM Nuttall who have continual work with the British Antarctic Survey on the Antarctic Infrastructure Modernisations Programme.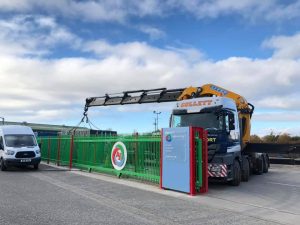 Now, AJ Engineering has recently dispatched materials which will be used in developments to the Rothera Research Station which is the largest British Antarctic facility, is a centre for biological research and a hub for supporting deep-field and air operations.
Situated on Adelaide Island to the west of the Antarctic Peninsula the site includes the Bonner research laboratory, offices and workshops and a crushed rock runway, hangar and wharf.
The latest work for AJE has been the fabrication and delivery of 350 steel sockets which will be installed in concrete for supporting side service structures.
Lee Binks, AJE's business development representative said: "Much like when we worked on the project for Bird Island there were various steps that we had to take to ensure that what we were sending across was not contaminated with anything. Due to the unique bio-diversity of the island we had to be careful how we packaged the items. All of these islands are largely untouched by the outside world and the researchers want to keep it that way."
He added: "To deliver our sockets, we made special stillages to fit inside a standard shipping container which were issued by the client and then all 350 sockets had to be plugged and decontaminated prior to putting them in the container."