New business partnership out of this world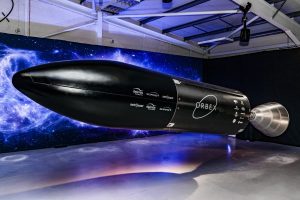 Forres-based firm Orbex has let cameras into its working rocket factory for the first time and AJE is delighted to be working with the company.
The behind-the-scenes imagery reveals how the company is using advanced engineering techniques and materials to create the next generation of renewably-fuelled European orbital launch vehicles.
The company also revealed its new Mission Control Centre that will be used to monitor orbital rocket launches from Scotland and other sites, as well as engine tests from its two propulsion test sites.
Graham Alexander, general manager with AJ Engineering said: "As you would expect, our work with Orbex has to remain top secret, but we are delighted to be working with them and supplying them with various items. It's great to see a business of this type setting up in Forres and bringing such a focus to the town, but it's also pleasing that they are keen to use local suppliers."