Waterford expansion update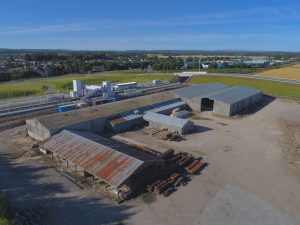 Progress at the new multi-million-pound Waterford site continues at pace with the equipment from Italy on track to be in delivered in April.
At the moment, the drainage system at Waterford is being upgraded and two internal cranes have been ordered. They are due to arrive in March.
To prepare for their delivery, internal steel work to the support the cranes needs to be installed and these are currently being manufactured at Waterford itself.
New cladding has also been ordered and is expected to be delivered by the end of February. The cladding colours will bring the Waterford site in line with the brand colours being used at the existing Greshop site.