Ten tanks for new WTW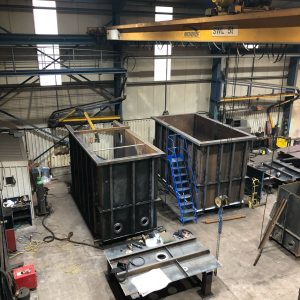 TEN new process tanks are being supplied by AJ Engineering as part of a project for ESD on behalf of Scottish Water to upgrade a water treatment plant.
Craighead Water Treatment Works supplies the area in and around Huntly in Aberdeenshire.
The WTW is supplied from Craighead Reservoir which receives raw water flows from a spring water capturing system and a raw water pumping station at the River Deveron.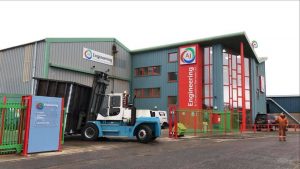 In 2014, it was recommended by the Drinking Water Quality Regulator for Scotland that the site was not of an acceptable standard and as there was not sufficient space to expand the site at the existing WTW, a decision was taken to build a new plant nearby.
AJ Engineering has been successful in winning the contract to supply the 10 new process tanks required to form part of this new treatment process.
The works involved the following scope of works: Detailed design, structural analysis, production of drawings, data, calculations, manufacture, works testing, delivery to site, installation and provision of operation and maintenance manuals for the following items.
The tanks are being fabricated in Forres before going away to be coated with a special coating that is approved for use when in contact with drinking water.
The tanks will be installed into the new treatment building at Huntly by the AJ Engineering team.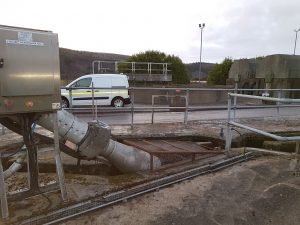 Direct works with Scottish Water
Off the back of the work for ESD as outlined in the Craighead Water Treatment Works story, Scottish Water has contacted AJ Engineering directly to carry out some safety works at its existing site in Rothes and has also been asked to look at a number of other local sites where they have issues with plant, site safety and access.
Forres WWTW
January has proved a busy month for water related projects with the company securing another project with ESD, this time in Forres. The team has begun work at the existing Forres WWTW carrying out enabling works to allow other works on site to start, this is our closest ESD job yet.