Access platforms for full metal jacket works
Harland and Wolff, made famous for having built the majority of the ocean liners for the White Star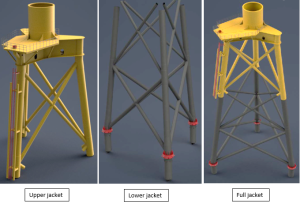 Line, including the Titanic, have contracted AJ Engineering to fabricate and deliver three temporary access platforms.  These platforms will allow them sufficient access to join their jacket assemblies and these jackets will then be used to support eight wind turbine generators on an off-shore wind farm.
Each jacket is a three-leg structure with three vertical x-braced configurations. For decades, jackets served to support offshore oil and gas platforms, and now the offshore wind industry is benefitting from and improving the design.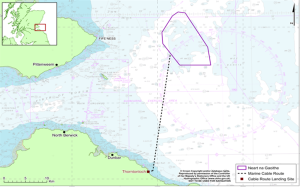 These platforms which AJE will be fabricating will give Harland and Wolff's client sufficient access at the joining areas of the lower to upper jacket halves at three locations.
PAJE project manager, Kevin Smith said: "This is another interesting project and just shows the variety of sectors that AJ Engineering works in.
"The scope is to produce drawings from client supplied model, fabricate the platforms, carry out non-destructive testing, trial fit the platforms to a mock up assembly before delivering to Harland and Wolff's depot in Fife.
"From there, they will transport the platforms to the Neart na Gaoithe Off Shore Wind Farm which sits off the coast of Fife."
The windfarm will be composed of up to 54 wind turbines generator and two offshore structures and will have the capacity of 45MW.