Waterworks project start of something new for AJE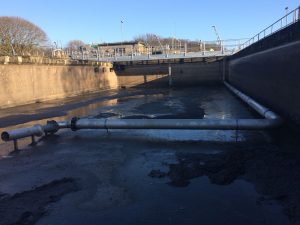 A project to create a walkway and stainless steel pipeworks for an Aberdeen waste water treatment works, looks likely to lead to more jobs for AJ Engineering.
Under the management of Wilson Burnett, the company has just completed the project at Persely for Xylem Pumps.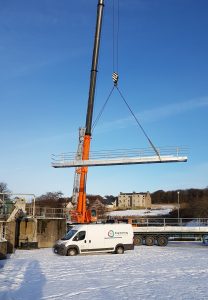 The project was secured at the start of December and involved designing, fabricating and galvanising two steel walkways across the existing storm tanks. These were put in place to allow Xylem Pumps access to install new tank cleaning equipment. AJ Engineering also supplied and installed stainless steel pipework between the tank cleaning pumps and cleaning nozzles.
Wilson said: "This is the first time we have worked with Xylem pumps and they are now speaking with us about a similar job at another site in Scotland. This is the forerunner of future works that we are going to be doing in the Water and Waste Water Industry for ESD who are delivering projects to Scottish Water."